Yes, I am a winter-morning fashionista!
This morning found me in my living room with Hubs, enjoying a hot cup of coffee while we watched the rain turn our window scape into a soft grey-blue cast. Pandora was giving us gentle instrumental background music and I was in my cozy-costume.
To my surprise, I was suddenly transported to one of our favorite holiday destinations. We love visiting Mendocino, and walking leisurely through the quirky little shops and galleries along the gorgeous coastline.
We started going there early in our marriage for short anniversary get-aways. It was such a luxurious change from our tiny studio basement apartment. We would wander slowly through the shops that were each filled with classical music and complimentary glasses of wine. The atmosphere was so rich with....richness and high quality, that it was like visiting a different planet!
Hubs would humor me and follow me in and out of one tiny store after another for quite a while. Then I would turn around and see that he was sitting outside on a bench looking at the ocean while waiting for me to get my fill.
Every once in a while, I remember one store in particular, my heart would get a little dissatisfied and envious of the fine linens, kitchen decorations and expensive clothing items for sale. The prices were ridiculous and we did plenty of that not-so-subtle whispering in shock at the high cost of this life-style.
For some reason, this morning I looked around at my pale yellow living room walls, comfy couches and the hot nectar in my mug. I took in the art pieces on our walls from artist friends and our pretty wood-wanna-be floors. I heard the beautiful music and it all felt....... luxurious. It felt lush and rich and perfect.
And it took me back to those days of walking through little galleries and gift shops in Mendocino. I have that life. I have beauty and contentment and comfort all around me. My pillow cases do not cost $75 each, and it's time to repaint the walls, but we have come a long way from the studio with the hide-a-bed couch where I could easily answer the front door while lying in bed.
I have a habit of looking at the "I don't haves" while not even seeing the "I do haves". There will always be something more we want or need or want to need. How silly is it to focus my eyes beyond all the goodness that is around me right now, today?
I'm wondering if God gave me that tiny flashback to remind me to embrace all the beauty and goodness that is my life today. He loves me enough to do that, I believe. Peace and contentment are big ingredients to embracing life to its fullest. Thank you Father.
Pin It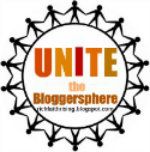 Come talk to me on FB, ok?